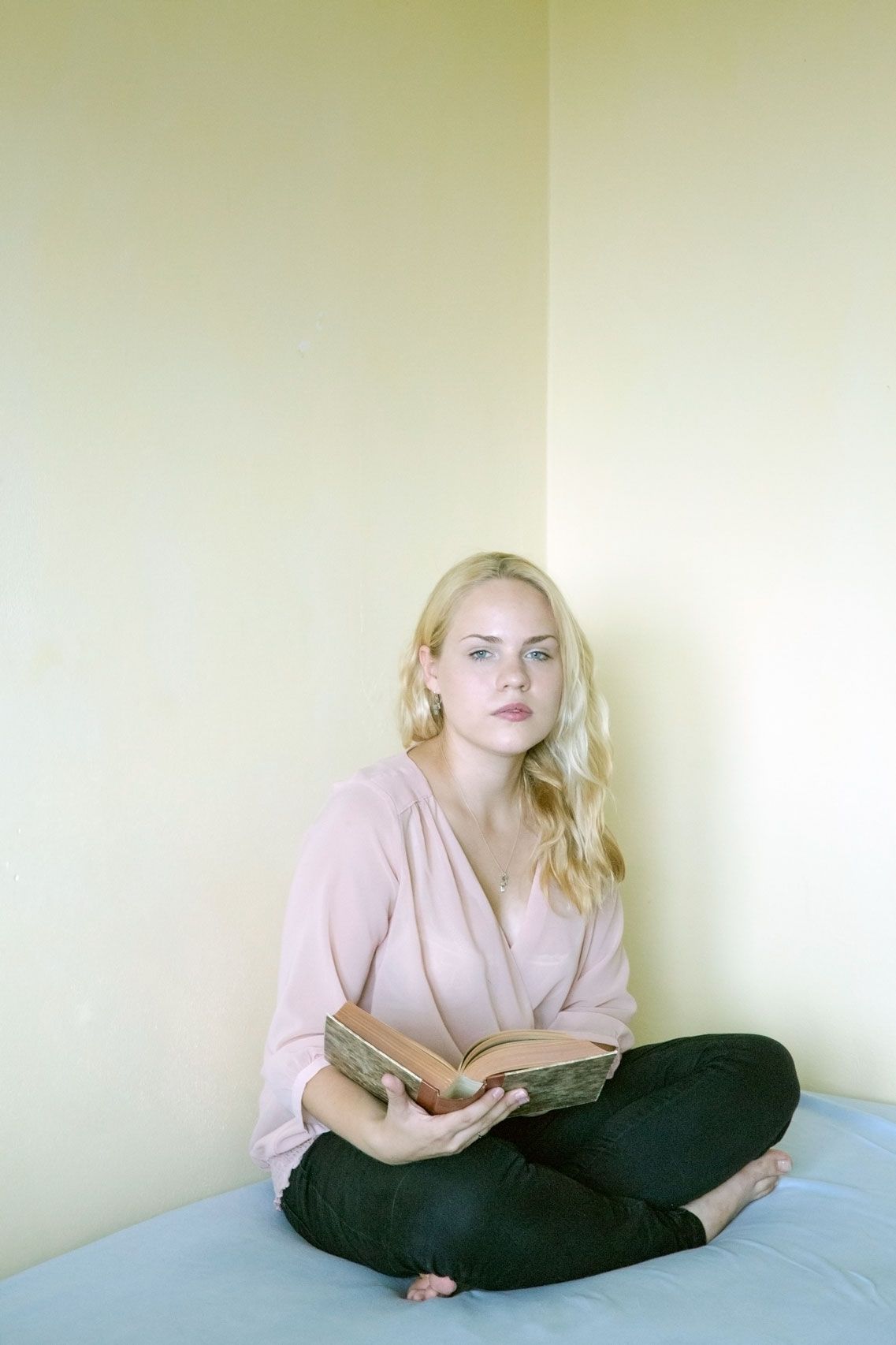 Ivana Kováčová
Ivana Kováčová
Object: Book of Kalevala
Occupation: Student of Finnish language and culture
Age: 24
Location: My student apartment in Prague
My object is the book of Kalevala, which is a significant book of Finnish epic poetry. I found this beautiful old copy from 1947 in a little antique shop, when I was studying as exchange student in Finland. I was so happy to find it because I always wanted to have my own copy in the original language, not a translation. When I came back to Prague it has become part of my life because I chose part of finnish folklore as the theme for my theses research. This book was a big help to me in this quest. It is written in a special Finnish Kalevala metre, which makes the poems sound very unique when they are performed.
This book is meaningful to me because it represents my connection to Finland and Finnish culture, which has significantly grown since the time I have started to study Finnish language. Since I have started my studies I have been in Finland several times. I have to say that first weeks in a strange country were very hard for me, I used to cry, feeling alone in the dark and cold Finnish winter. But after some time I have found many positives in Finnish culture, especially in Finns themselves.
While most people think that Finns are asocial and unfriendly, my experiences were mostly the opposite. I met many kind and helpful people. Sure, Finns are not so cheerful (as other southern nations), but they are always polite and the value of friendships means a lot to them. This year I´m finally moving to Finland to continue my studies and research of Finnish folk poetry. It has been a long path for me, and I hope I will be able to settle down in Finland. I´m sure that Kalevala will be part of my suitcase.