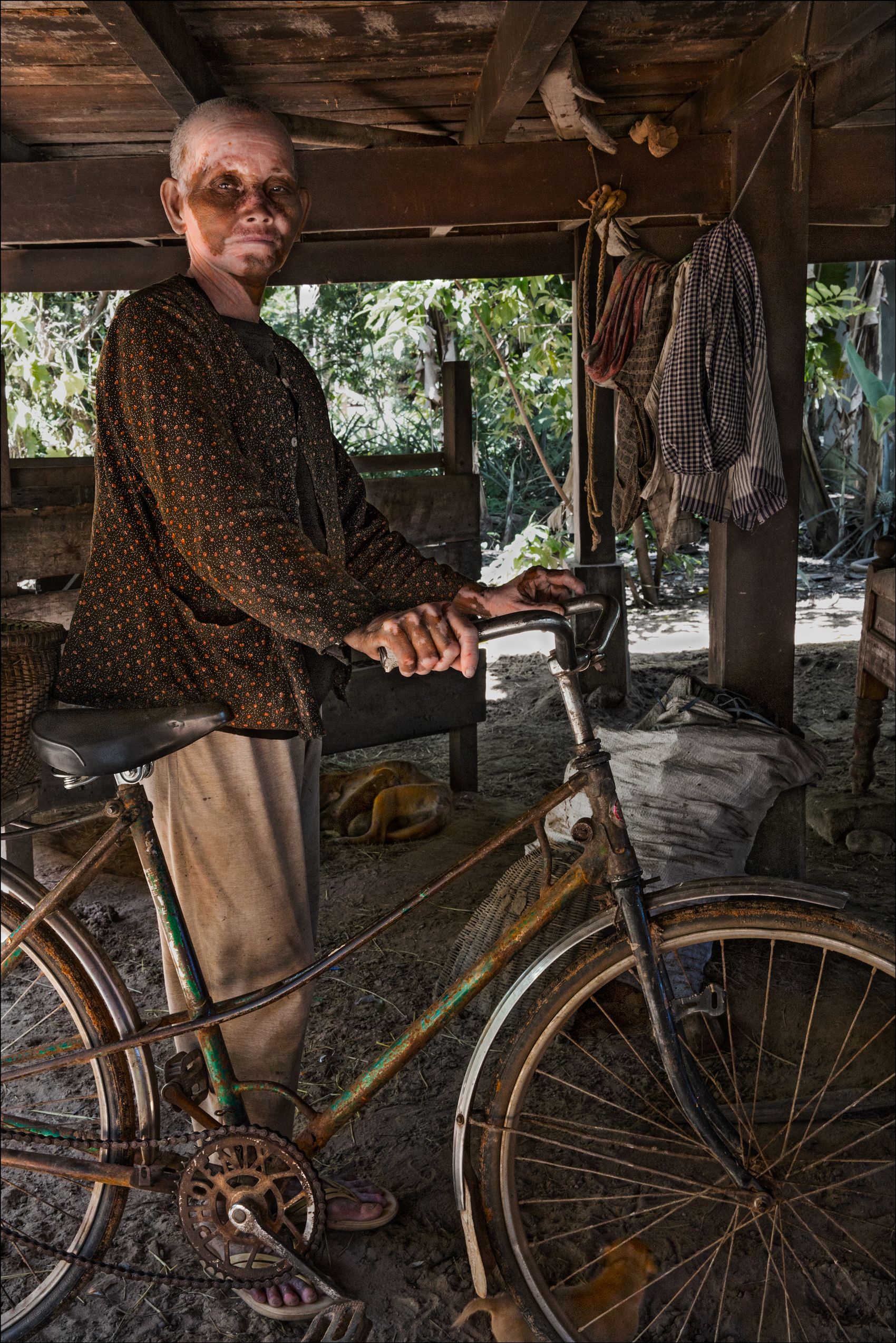 Maly Kao
Maly Kao
Object: Bicycle
Occupation: Farmer
Age: Early Sixies
Location: My home in Siem Reap, Cambodia
In 1999 I became a widow. Before my husband died I purchased my bike. It cost me 800 "rel." I saved for it for a long time from the sale of my farming. It was very expensive. I use it to take the things I grow to the market. If I did not have my bike, it would take me a very long time to get there. Before I got my bicycle I had to carry my produce in a basket and walk to market. It was extremely difficult.
My son tries to help me. He is a busboy in a large hotel in Siem Reap. A friend brings him out once a month to visit and assist me.
When I ride my bike I think about my husband.