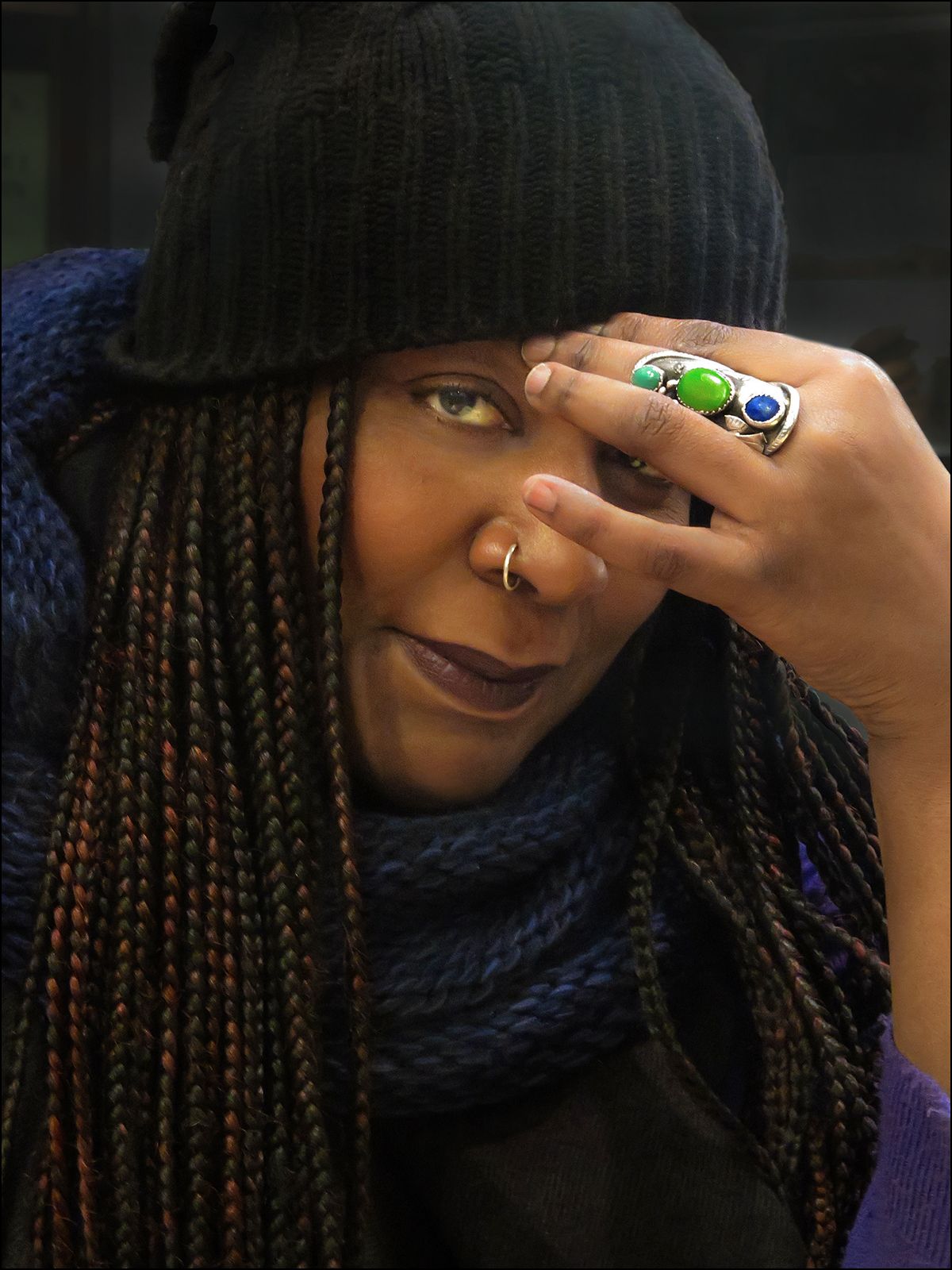 Dael Orlandersmith
Dael Orlandersmith
Object: A ring from Morocco
Occupation: playwright / poet / performer
Age: 55
Location: Housing Works Bookstore Cafe
I love BOOKS / the smell of books. Old bookstores particularly have that feel. I love the fact that people come to WRITE in Housing Works as well.. it feels like communion...it's beautiful.
I bought it in a store near where I live in the East Village.
Africa is the beginning of civilization and this ring kind of reflects that for me.
I find Moroccan culture /clothing /FOOD gorgeous.
I wear this wear this ring when I go out and for some strange reason I feel protected. I'm not sure why that is . Maybe it's ancestral and I also wear it when I'm writing .. ideas come /haunt when I write .. I love that.