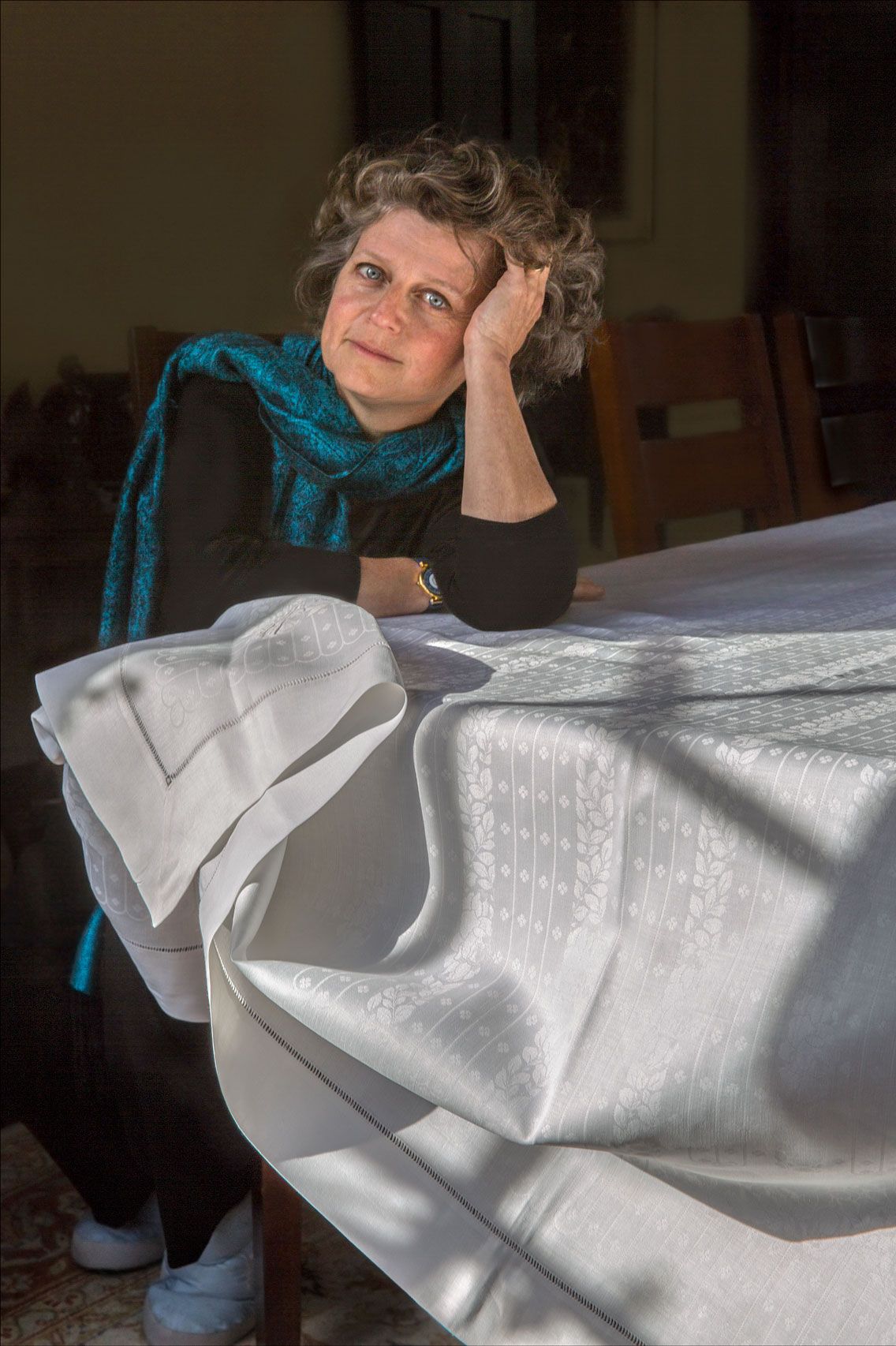 Susie Medak
Susie Medak
Object: Great-grandmother's tablecloth
Occupation: Managing Director, Berkeley Rep Theatre
Age: 60
Location: The photograph was taken in my living room in Berkeley. We bought this house two years ago because of this room. We wanted a home where we could host our annual 50 to 60 person family Seder.
I acquired the tablecloth when my mother died in 2004. I was given, along with eleven huge boxs of family photos, the table linens from three generations of women. This is the tablecloth I most prize.
My Viennese great-grandmother was a tough, imposing, businesswoman and mother. She was killed by the Nazis. When her children fled Vienna they were able to bring very little out of the country. They brought photos, both beautiful and mundane linens, a butter dish...odd things...which has sometimes led me to ponder what I would carry under similar circumstances.
For many years my husband and I have hosted a family seder that includes our eclectic and sprawling extended family. We've got Jews, Moslems, Mormans, Methodists, Athiests, Mexicans, African Americans, socialists,Trotskyites...you name it, we've got them....and every year we sit together at tables covered with linens that go back three generations. We begin dinner by asking everyone to explain how they are related to everyone else in the room and then we talk about each tablecloth. It is my way of keeping my mother, my grandmothers, my great aunt and my great-grandmother at the table with us. I love having them there but think they would be astonished by what their family has become. They would recognize the tablecloths but be blown away by what a 21st century family looks like.
I suppose that my great-grandmother's tablecloth is important to me because it is a tangible reflection of what motivates me. I try to honor the past even at the same time that I try to build something new.