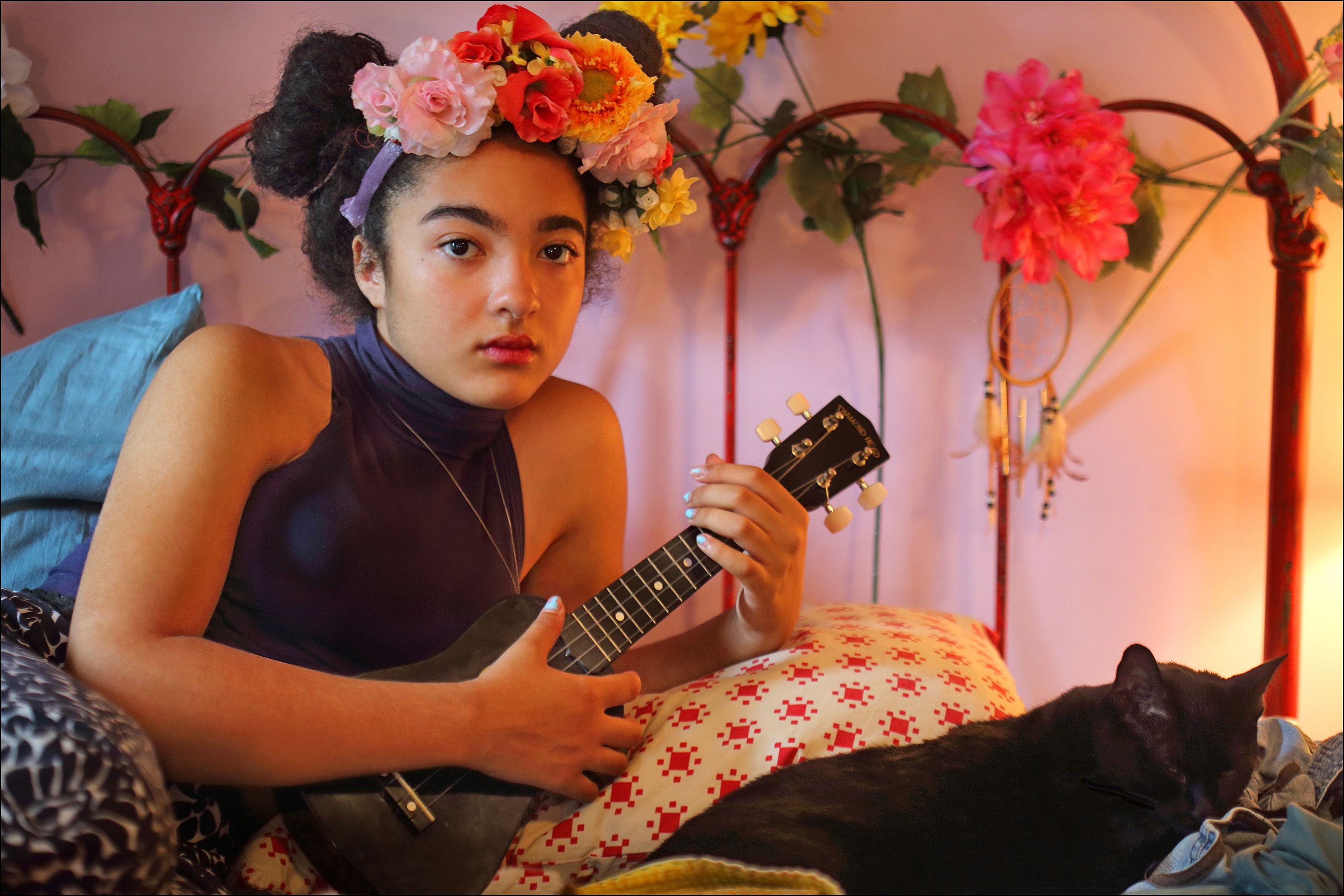 Ruby Aiyo Gerber
Ruby Aiyo Gerber
Object: My chosen object is a hand made flower crown. The hair band is wrapped with purple ribbon and large plastic red, pink, orange, and yellow flowers.
Occupation: Student
Age: 17
Location: My bedroom. I have slept in the same room since I was born and it has become a sort of museum of my life and childhood.
It was given to me as a secret Santa gift during my freshman year of high school. I had just started at a new school and was feeling very nervous about meeting people. I was afraid of how I would be perceived. However, after a couple weeks of school I started to settle in, and began wearing flower crowns because they made me happy. A cool senior girl took notice, and made me a flower crown for secret Santa. It was one of the sweetest gifts I ever received.
My love for flower crowns started at a young age. I was constantly being told I looked like the artist Frida Kahlo, because of my dark eyebrows and similar skin tone. At first I was embarrassed by the constant comparison, but soon I realized that it was a great compliment. Frida Kahlo was an icon, she knew exactly who she was and had a signature style that spoke to her independence. She refused to change for anyone despite the many hardships and obstacles that she faced. So, when I wear this flower crown it is a reminder that I have to be strong and true to myself.