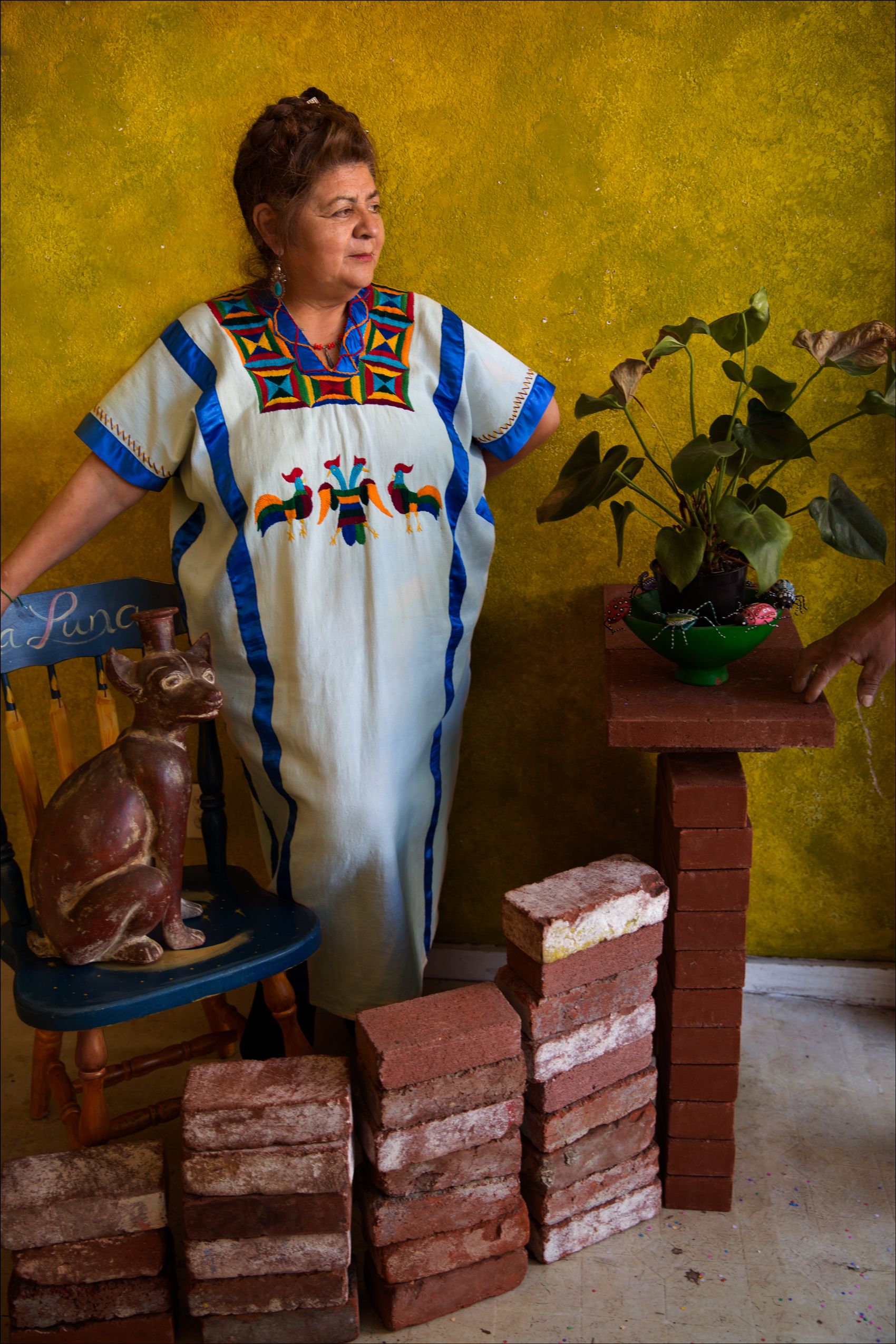 Mia Gonzales
Mia Gonzales
Object: Perrito sculpture, which I call "perrito chulo" or "Sam"
Occupation: Gallery owner /merchant..in search for those beautifully handmade objects created locally and or from Mexico and Latino America.
Age: 64
Location: Encantada Gallery in the Mission in San Francisco
The hairless dog were used by the Mayans as the guia /guide to the underworld as protector of transition.to the other side,,,in other words buried with the "important Mayan " ruler, leader and at times wealthy merchants and families. I have always liked this particular sculptor as it has been my "guia" of sorts during my transitional periods. The piece was given to me by an artisian in Mexico City some time ago. who has a remarkable skill of recreating Mayan works. I often was enchanted by his tales when he's contracted by el Museo de Anthropologia in Mexico City to reproduce works that have for some mysterious reason disappeared from the collection. I place my "guia" on a shelf generally behind me in my business to act as my handsome silent partner/protector. He sits there with his sweet knowing smile asking little of me other than the pat I give him daily on his head for reassurance and good luck.